Welcome to the CSSS web site!

Why the Campaign was launched:

In the very early morning of Monday, January 29, 2001, an Asian American woman was raped and beaten at the Canal Street Station of the #6/N/R trains. In order to transfer from the number 6 train platform to the N/R train platform, she had to walk through a long, isolated and deserted passageway. It was in this place that she was raped, beaten, and robbed.

In light of this and other recent crimes, as well as a long history of crimes: sexual assaults and even deaths of women at subway stations, the Campaign for Safer Subway Stations is being launched.


Please view the CSSS Mission Statement by clicking on the menu above.

For our Press Release, please click on The Issues.

To find out what you can do to help, visit the How to Get Involved link. SIgn our petition, and help us send form letters to the appropriate officials! Sample letters may be obtained by contacting us (see below.)

We also have a Calendar of Events, which will be updated periodicially.

Make your voice heard, be part of the solution, and help prevent subway crime in New York City!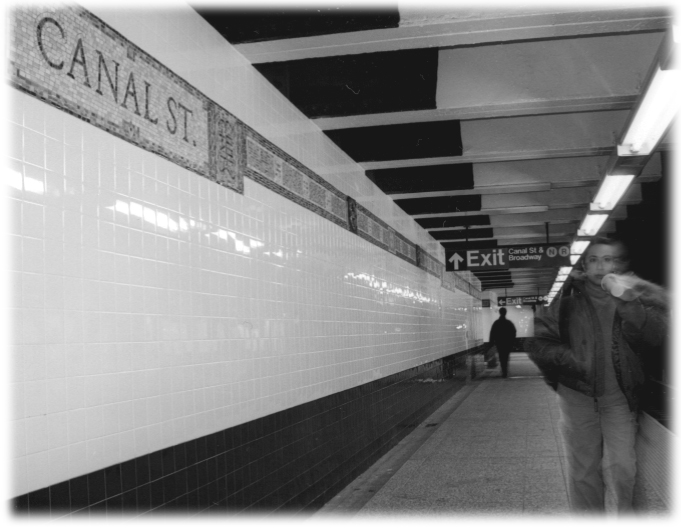 The #6 train transfer passageway to the N/R train platform in Canal Street Station, Chinatown.

Photo Credit: © 2001 Kara Mia Vigilia